Mallorca, a cycling paradise
Mallorca has 1,250 kilometres of roads, of which 700 kilometres belong to second-class roads that cross different areas of the island, both mountains and plains. It is a road network that connects the towns of Mallorca crossing the mountains or the plains. Mallorca has a 100-kilometre long mountain range but also plains to the East. The roads of Mallorca have left a great impression on many professional cyclists that have visited the island. Professional cycling teams, mainly European, come to Mallorca to train and prepare for the tough season ahead. Mallorca offers the perfect conditions. Professionals usually come to train in winter.
In fact, apart from the climate and the landscape, another great advantage is that the public administration has done everything possible to make the roads suitable for cyclists by improving and signposting them.There are many hotels offering massage service, bicycle repair and special menus for sportspeople along the cycling routes.
In addition, amateur teams and cyclists come to Mallorca from February to May. They all agree that Mallorca is full of beautiful country roads that cross charming towns and municipalities. Cyclists can experience the culture, traditions and gastronomy. In the past years, the number of cyclists arriving to Mallorca has increased. The great interest for cycling in Mallorca has led to the opening of several cycling shops and hotels.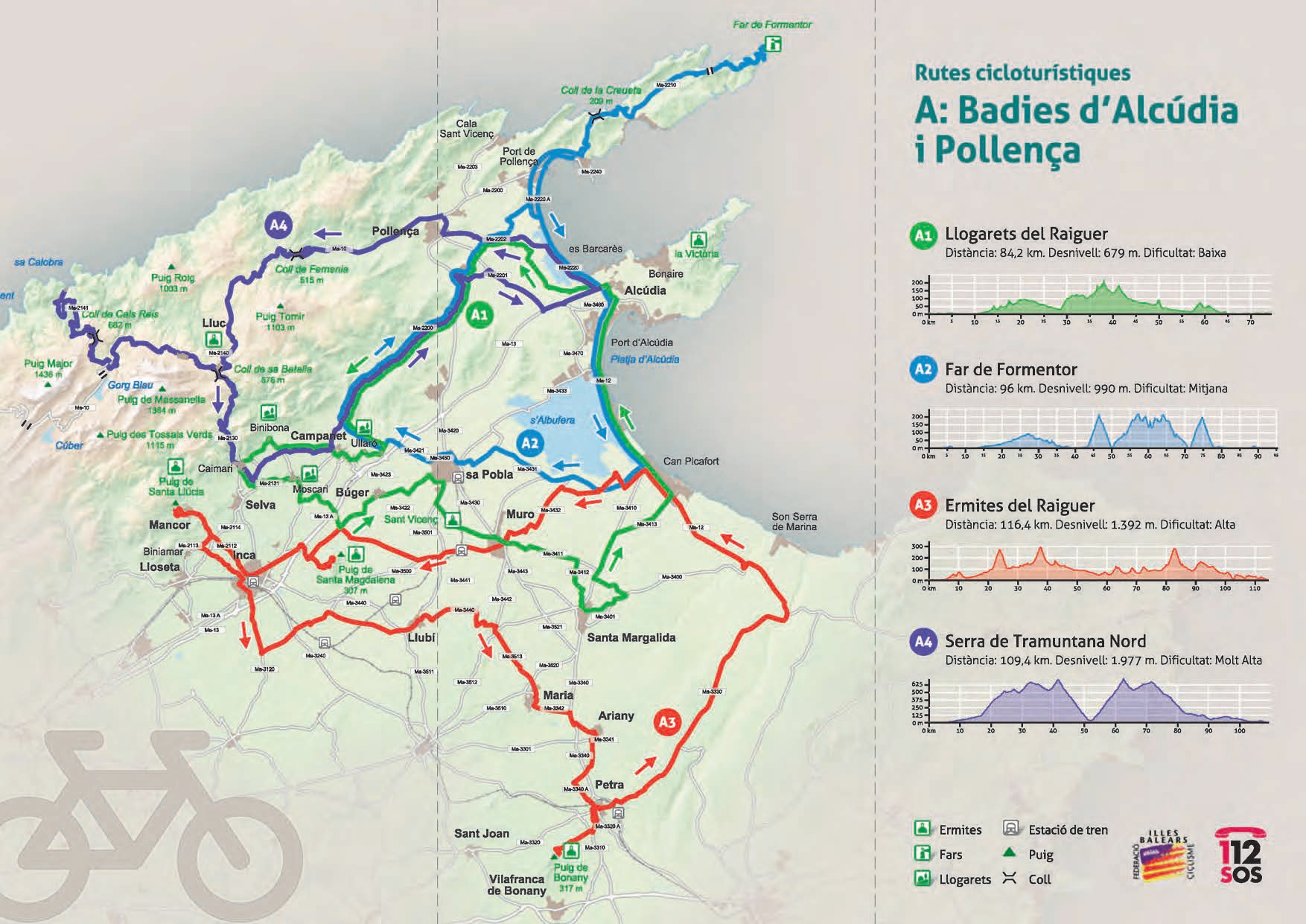 The routes lead through the villages and hermitages of Raiguer, Formentor Lighthouse and the Serra de Tramuntana.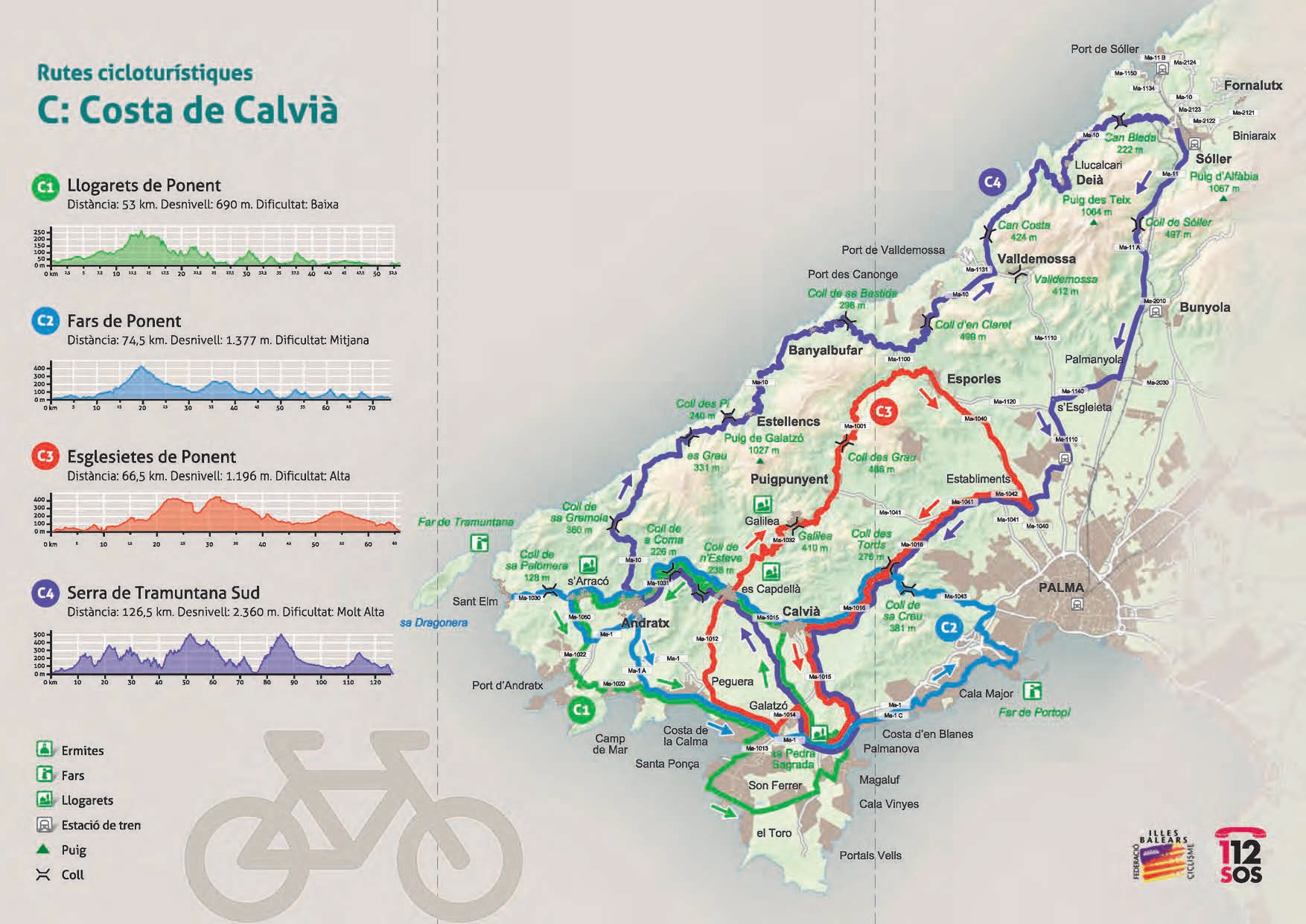 Four routes to discover villages, lighthouses and churches in western Mallorca, as well as the Tramuntana.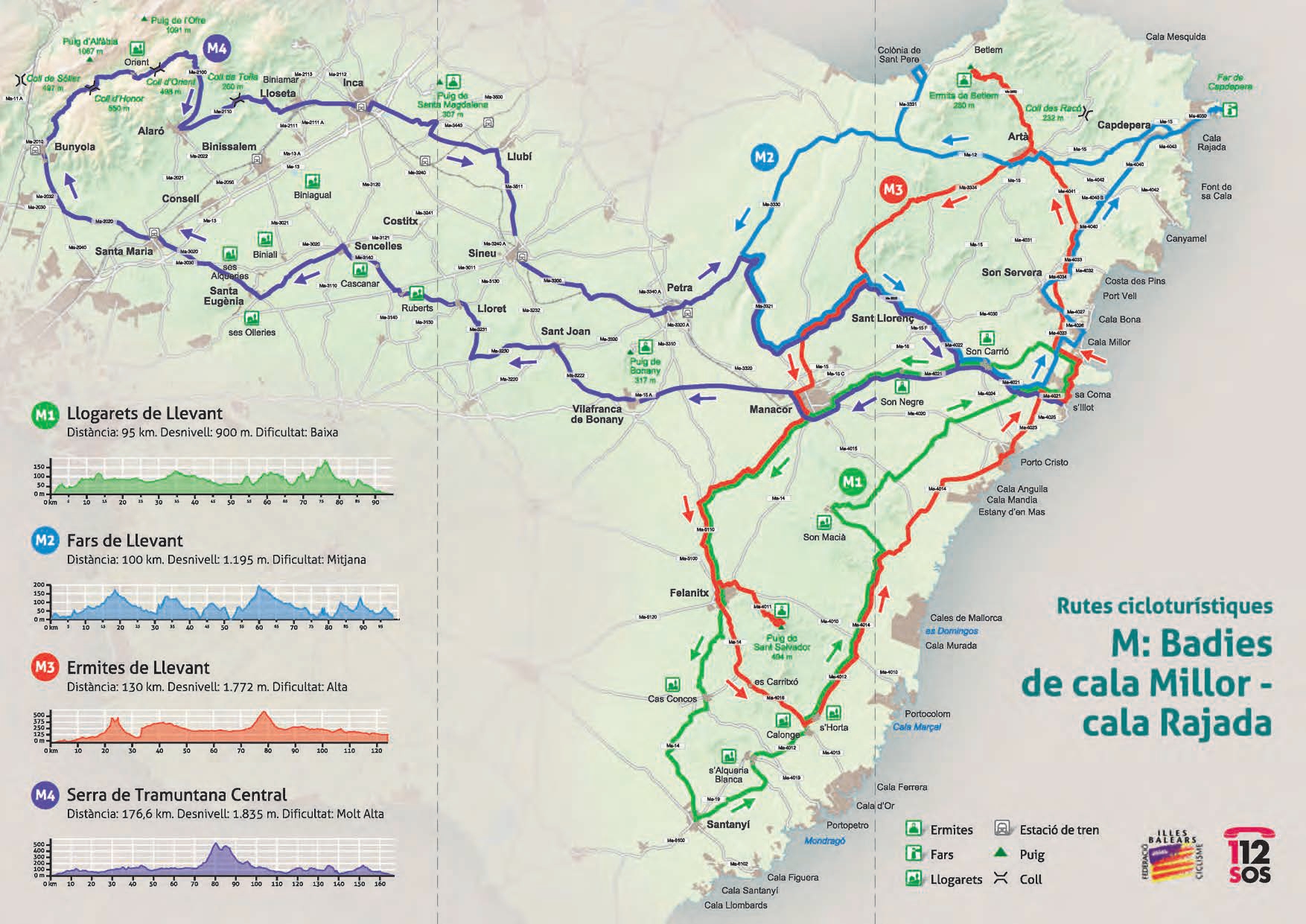 Different proposals to enjoy the great diversity of landscapes and the culture on the East area of Mallorca.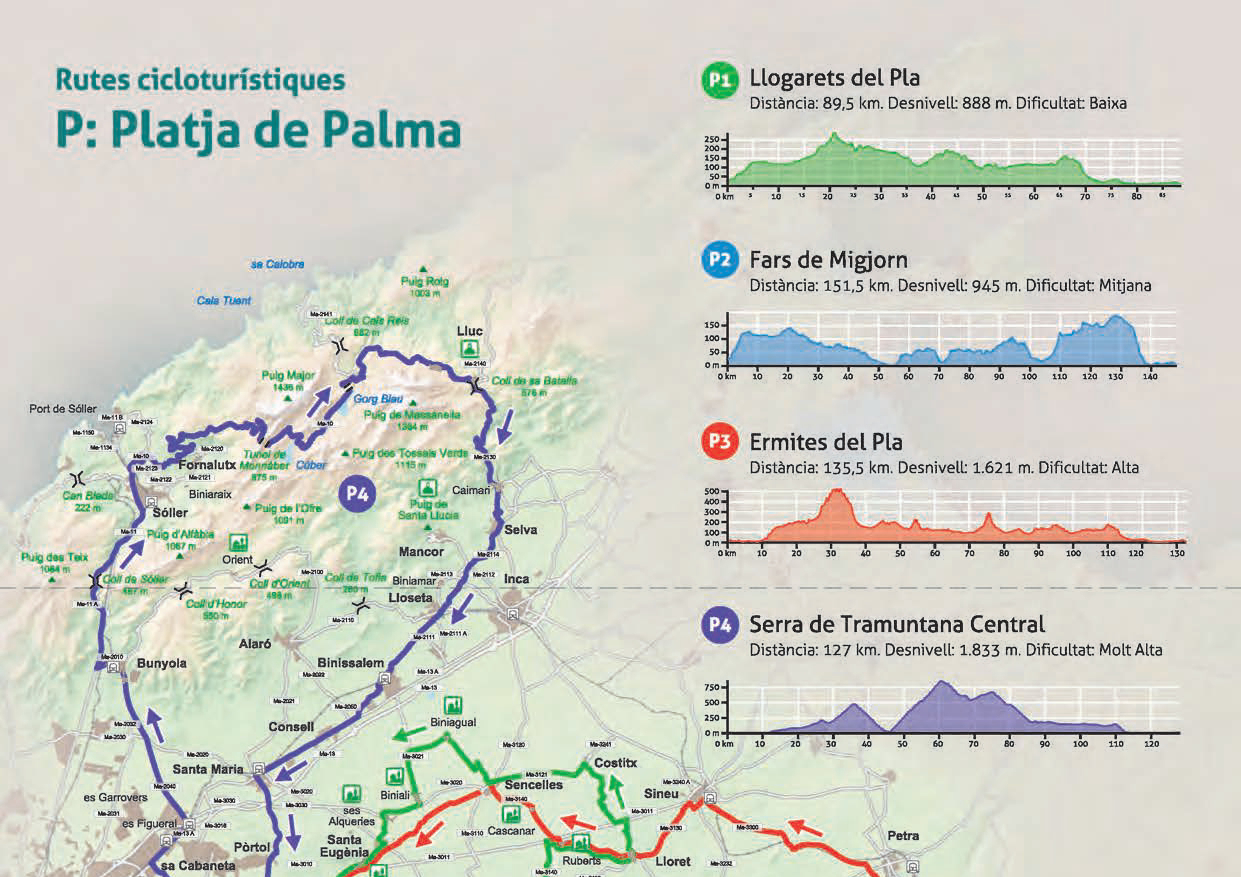 Discover emblematic places like Randa, Cura Sanctuary, Cap de ses Salines or the Serra de Tramuntana area.
Cycling routes around Santa Margalida
The surroundings of Can Picafort and the entire municipality of Santa Margalida make up a perfect area to enjoy cycling. From the three routes you will be able to visit a whole series of outstanding tourist elements and you will be able to visit the three population centres.